Logo, Pullup Banner, Poster and Website to advertise Brilliant Idea Microcredit Program 

Client: Lighthouse Innovation
Designer: Jen Leheny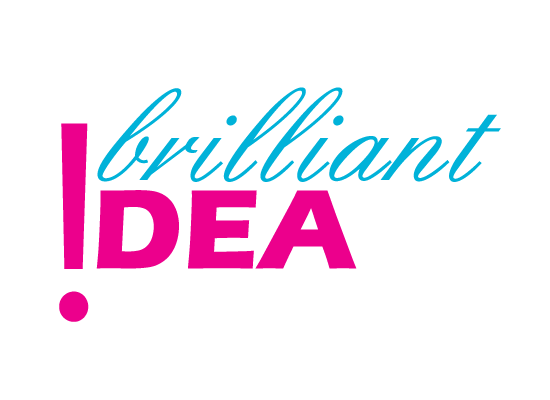 Lighthouse Innovation came to me to design a logo and other design materials for their new venture Brilliant Idea, a microcredit program that they are running on behalf of the ACT Government.  The program provides small loans and mentoring to low income women in Canberra who are keen to start their own business.

The brief was 'bright' and 'eyecatching' so I designed a series of initial logos for them. I designed a range of logos and presented them to the client. They loved the use of the pink and blue and the exclamation mark (!) so I redid a few designs to encorporate this element and presented them again. The final design is shown bottom left, with other designs considered shown below centre and right.
I used my own photos to design the first draft of an A5 flyer, depicting three women that I had photographed at the Handmade Market. I gained permission from the women photographed and they were happy to be involved. A detail from the first draft of the flyer is shown below.
The final A5 Flyer design is shown below.  The decision was made to feature one small business owner only to better focus the design and allow for the required informational text.
I designed a website to advertise the program, shown below.
I also designed a pull-up banner for Lighthouse Innovation to use at events to promote the Brilliant Idea program to Canberra women. The client wanted this to be quite text heavy so that the program could be understood easily.